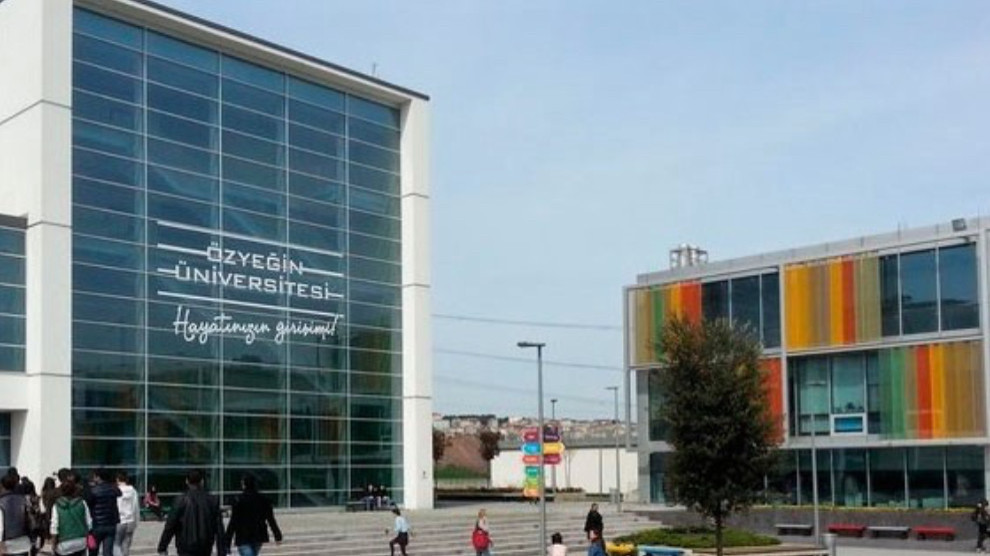 The Ozyegin University, Turkey is providing assistance towards the tuition fee of the applied undergraduate programme at the Institution. Your entire Tuition/School fees will be covered once your application for this scholarship is successful. Ozyegin University is an authentic educational institute that imparts creative, original, and valuable knowledge.
Application Deadline: 27th September 2021
Eligible Countries: International
Type: Undergraduate
Value of Award: Tuition fee
Undergraduate Application Process
Before starting your application form, you will be asked to set up an account, with a user name and password. Make sure to write down your username and password so that you will have it when you log on again. If for any reason you are not able to complete the application in one sitting, you will be able to click "save" and then log off. This will save your information until you are ready to continue.
You will not be able to submit your application until all documents have been uploaded and all required fields have been filled in. We encourage you to apply as soon as your application is complete in order to secure your spot. Complete applications are reviewed on a continuous basis. You will hear back from the University approximately 3 weeks after we receive your complete application.
Application Deadline: 27th of September, 2021
HOW TO APPLY:
You will be asked to upload the following documents, so you need to have scanned versions of each of these ready for upload:
1. Passport (personal information page)
2. Official document signifying successful completion of high school – diploma in many countries (if it is not in English or Turkish, it must be translated)
3. Official high school transcript national or internationally recognized test results or provisional results if not available by the time of submission.
4. English language proficiency test results if available.
5. Statement of Motivation – You will be asked to prepare an essay explaining why you want to attend Özyeğin University and what your goals are. This essay should not be longer than two pages. It can be prepared as a "Word" or "PDF" document, which you will upload. (Strong "Motivation letter" will increase your chance of getting a scholarship or even increase it)
*** The soft copies of the original documents and their translated versions need to be uploaded together.
AFTER YOU APPLY:
Once you click on SUBMIT button, International Office receives your application for evaluation:
If you have missing documents, International Office will inform you through e-mail. Your application will not be further evaluated till you provide the missing documents.
If the application is completed, the related faculty admission committee will evaluate your application and decide on Acceptance-Rejection-Scholarship percentage.
You will be informed through e-mail about your application; Please check your E-mail regularly
If you are accepted;
You will be given a student ID number (ex: S009999) and will be asked to transfer 1000$ USD pre-payment amount to the given USD account. Details will be given in the E–mail, please read the E-mail you receive carefully!
(The pre-payment is going to be deducted from the Fall semester tuition fees)
As soon as we receive your pre-payment, you will be provided hard copy acceptance and Visa letters by post (Please type your accurate home address during application). You can also send us the proof of pre-payment deposit via e-mail to get your hard copy documents.
Once you get your acceptance and visa letters, you are required to deal with your student visa application by yourself. Please do not be late to communicate with the consulate for visa application.
IMPORTANT: Please note that the pre-payment is non-refundable unless you receive the Visa rejection from the Turkish Embassy or Consulate in your area.
SCHOLARSHIPS:
All applicants will be considered for scholarships as part of the admissions review process. Thus, we do not have a separate application process for scholarship.
Candidates` overall academic profile will be determinant factor for the scholarship grand. If you are awarded a scholarship, you will be notified when you are sent the acceptance email.
Please go to APPLY NOW button on the page to start your application.
GOODLUCK!!