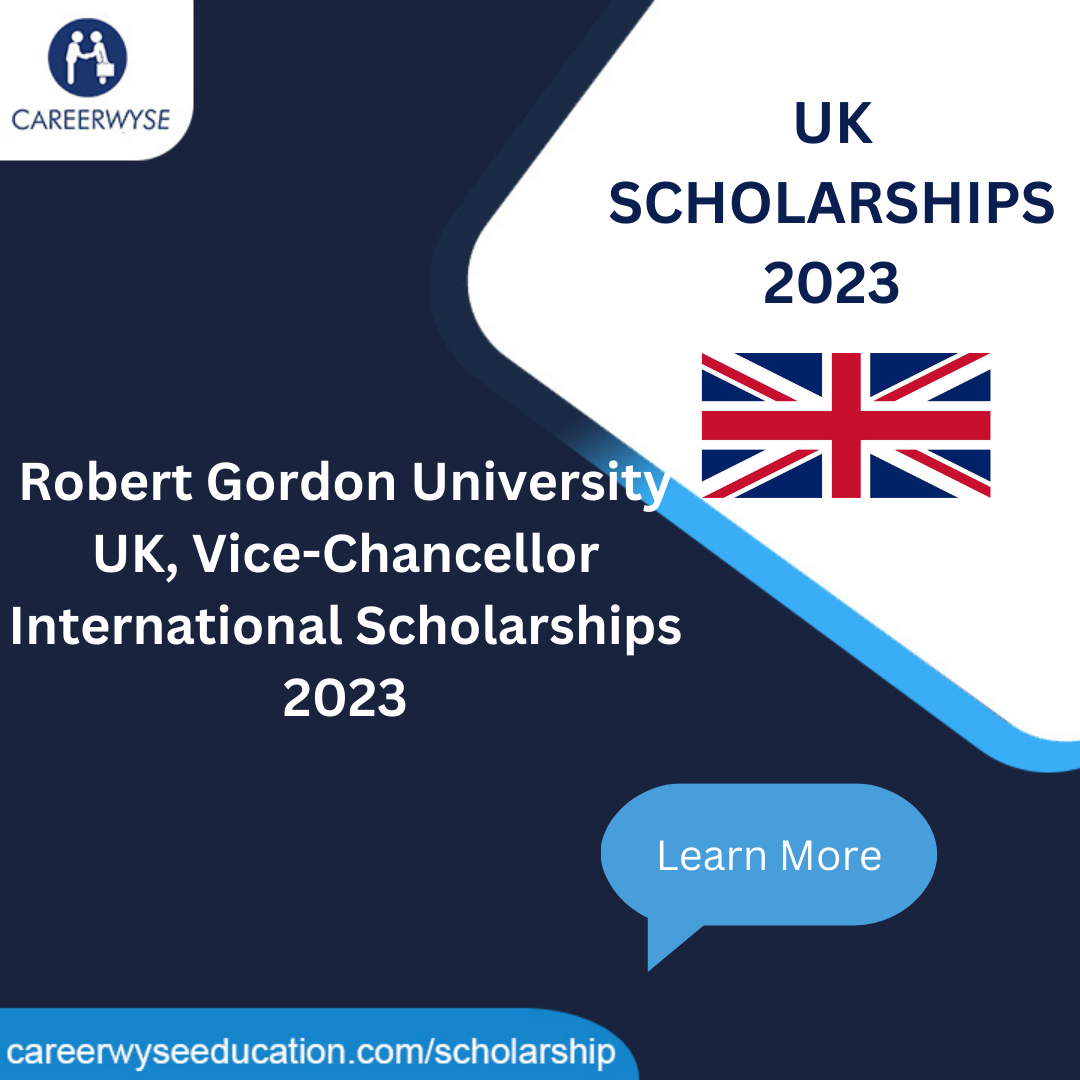 The Vice-Chancellor International Scholarships at Robert Gordon University in the UK is a prestigious opportunity for international students seeking to pursue their higher education goals. The Robert Gordon University (RGU) invites applications from International students who wants to undergo a degree program at the Institution. This scholarship program covers Full tuition fee for first year of study For students starting in Year 1 or Year 2 of an undergraduate course.
Application Deadline: 30 June 2023
Eligible Countries: International
Type: Undergraduate
Value of Award: Full First year's tuition fee.
Location: UK.
Eligibility: The scholarships are open to international students applying to study a full-time undergraduate degree program at Robert Gordon University.
How to Apply: To apply for the Vice-Chancellor International Scholarships, eligible students need to complete the scholarship application form available on the university's official website. The application typically requires information about academic achievements, personal statement, and references. Apply via: apply to RGU for an offer and then complete our online application form.
The Vice-Chancellor International Scholarships at Robert Gordon University provide deserving international students with financial support to pursue their academic goals and enhance their educational experience in the vibrant and diverse environment of the university.
Source: www.rgu.ac.uk
Source: https://www.rgu.ac.uk/study/apply
Source: https://myschoolscholarships.org/